YOUR PARTNER IN THE CLOUD
Bold Vision, Detailed Plans, Concrete Steps
A New Breed of Data and Analytics
Engineering Consultant
Testimonials
We had a request from a client, and dbSeer delivered. Their team provided a 360-degree view of our Client's data by building multiple reports, creating several dashboards, and improving the application's overall performance."
Tom Kuhne
Managing Partner and CTO, TruScore
We engaged dbSeer to provide vital guidance and resources for our AWS cloud transition and full-stack development services as we modernized our platform. Because of their team's ability to understand and manage the complexities of a configurable, dynamic, data-driven application, they have helped us bring our customers speed and accuracy in supporting complex client merger and acquisition, integration, and asset valuation initiatives. dbSeer was also instrumental in integrating Logi Reporting into our application, enabling our contract management platform to compete at a higher level and helping some of our key clients start their analytics journeys, making them one of our most trusted partners. "
Reuben Shafer
Managing Partner, DataNet Inc.
The dbSeer team is essentially our reporting team and has been instrumental in addressing all our report needs and challenges. Their team took the time and effort to embed themselves as part of our team and not only deeply understand our data model but also has been able to achieve all requests for any and every complex report. Because of their experience and expertise in analytics and migration, we have now enlisted dbSeer to ensure our move to a new reporting framework goes smoothly. I have seen tremendous value in our partnership with dbSeer and plan to continue working together in the future."
Sameer Gulati
Founder & CEO, Ordway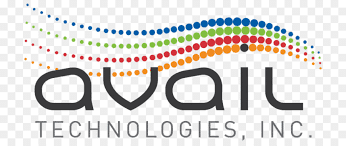 dbSeer has a wealth of in-depth industry experience in the area of business intelligence and they did a very thorough job assessing our Logi Analytics Implementation. dbSeer provided beneficial recommendations, both for the immediate short-term and for the long-term, including advice to help us move to the next level in our product offering. It was clear that dbSeer had a well-thought out methodology for this Logi Analytics Assessment process. They came in knowing nothing about our business or product and within a week gave us valuable advice. We will definitely work with dbSeer again."
Rick Spangler
CTO, Avail Technologies, Inc.
Motionsoft started engaging with dbSeer because of their extensive knowledge of advanced analytics. As our relationship expanded, dbSeer became a valued long-term consulting partner because of their rigor and methodical discipline, strategic insights, creativity, and integrity throughout our working relationship that has allowed us to enrich and expand how we support our customers and our solutions."
Grant Otto
CTO, Motionsoft
Our testing platform is hosted on AWS, and we sought the most optimal contractual agreement as well as enhancements to our architecture to prepare for future expansion. In less than a week, dbSeer analyzed our architecture and recommended changes. dbSeer designed a new reliable, redundant, and secure architecture, which included moving to Amazon RDS. We are now able to scale the back-end server to any size without downtime or impact to users. dbSeer's optimization resulted in costs decreasing by nearly 45%. Our cost savings were so substantial, that we recouped our investment in dbSeer's services in only two months. The results have been amazing and exceeded my expectations."
Rex Felzi
Co-Founder & CTO, Subject7
Our organization has had the joy of working with the fine people at dbSeer to meet our Logi reporting development needs. Repeatedly, we dreamt up ideas for our reports, fully expecting to hear from the dbSeer team that it could not be done; however, each and every time they have come through, making our reporting needs and desires into a reality. This is a testament to the high level of skill their team has and the power of the Logi product. Not only have they come through, but they have done so in a timely and cost-effective manner. I am grateful to Jalpa, Mahyar and the rest of the dbSeer team and highly recommend them to meet your reporting development needs."
Kevin Brown
Chief Operating Officer, CRM Empowering Leaders
dbSeer is a professional, results-driven company that has provided valuable architecture and design services to Docufyi. We are very happy with dbSeer's results and have great respect for their technical and project management capabilities. dbSeer shows great commitment to customer satisfaction and is a great company to do business with!"
Hormoz Hekmat
Co-Founder, Docufyi
dbSeer's expertise and approach ensured that they became an extension of our development team enabling us to develop the solutions that meet our customer's needs much more quickly. dbSeer delivered a high quality visualization solution on time and on budget. We are extremely satisfied with their professionalism and ability to deliver."
Kurt Wescoe
Chief Architect, Wombat Security Technologies
We needed to leverage the Logi Analytics tool to turn data into information, and lacked sufficient in-house expertise to make the reports come to life. We worked with dbSeer to design, develop, and enhance reports as we migrated to Logi. dbSeer came in under budget and ahead of schedule. dbSeer understood our business and our requests, and created reports three to four times faster than we could have done in-house. Additionally, due to their knowledge of Logi Analytics, dbSeer was able to add functionality, such as filtering. This increased flexibility and allowed us to reduce the number of reports we need to deliver to clients by a fifth. The dbSeer team is very professional and responsive, and we enjoyed working with them."
Jim Karle
President/CEO, Corporate Business Solutions
dbSeer's expertise in data engineering helped us to process large, widely disbursed data sets, and translated to a competitive advantage for us. They are extremely competent and easy to work with."
Russ Burd
Principal, 2 Markets Inc.
Cloud Enabled Analytical Data Engineering
Resources
News
dbSeer Announces GoodData Partnership GoodData is a BI and analytics platform designed for engineers, loved…
News
With all the uncertainty surrounding the novel Coronavirus, dbSeer's team decided to do what we…
Blog
In our four-part series, we explain the different components necessary to carry out an effective…
Blog
In our four-part series, we explain the different components necessary to carry out an effective…
Case Studies
Advanced Data Transformation Platform for Sophisticated Reporting & Analysis One of the Company's high-profile clients…
Download

Case Study
---
Who We Are
Your Partner in the Cloud
dbSeer is a data and analytics firm that does more than consult. We deliver. Our principal engineers have worked together in the analytics industry in services, R&D, and integration since 2001 bringing together and guiding teams of designers, developers, architects, analysts and support staff focused on one thing: successful client outcomes.
What We Do
Bold Visions, Detailed Plans, Concrete Steps
dbSeer's clients have a common goal – realize the possibilities of a data and computing platform that brings together diverse data structures and computing models and scales without friction. A trusted AWS Consulting Partner, we will meet you where you are and get you here, step by step. dbSeer brings cloud engineering services to a broad spectrum of clients with demanding IT workloads. From data infrastructure design and migration to data stores, data pipelines, analytics, and machine learning, our designers, developers, architects and engineers leverage experience and knowledge developed through hundreds of real-world challenges and success stories.
Meet the Team
Ready for Action?
Send your requirements to info@dbseer.com or call + 1 202 460 9955

Stay in Touch
Get the latest news, posts, and in-depth articles from dbSeer in your inbox.
"*" indicates required fields