What our valued clients are saying
Our clients are strategic partners. Our results speak for themselves
We had a request from a client, and dbSeer delivered. Their team provided a 360-degree view of our Client's data by building multiple reports, creating several dashboards, and improving the application's overall performance."
Tom Kuhne
Managing Partner and CTO, TruScore
We engaged dbSeer to provide vital guidance and resources for our AWS cloud transition and full-stack development services as we modernized our platform. Because of their team's ability to understand and manage the complexities of a configurable, dynamic, data-driven application, they have helped us bring our customers speed and accuracy in supporting complex client merger and acquisition, integration, and asset valuation initiatives. dbSeer was also instrumental in integrating Logi Reporting into our application, enabling our contract management platform to compete at a higher level and helping some of our key clients start their analytics journeys, making them one of our most trusted partners. "
Reuben Shafer
Managing Partner, DataNet Inc.
The dbSeer team is essentially our reporting team and has been instrumental in addressing all our report needs and challenges. Their team took the time and effort to embed themselves as part of our team and not only deeply understand our data model but also has been able to achieve all requests for any and every complex report. Because of their experience and expertise in analytics and migration, we have now enlisted dbSeer to ensure our move to a new reporting framework goes smoothly. I have seen tremendous value in our partnership with dbSeer and plan to continue working together in the future."
Sameer Gulati
Founder & CEO, Ordway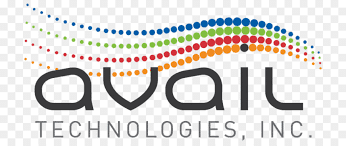 dbSeer has a wealth of in-depth industry experience in the area of business intelligence and they did a very thorough job assessing our Logi Analytics Implementation. dbSeer provided beneficial recommendations, both for the immediate short-term and for the long-term, including advice to help us move to the next level in our product offering. It was clear that dbSeer had a well-thought out methodology for this Logi Analytics Assessment process. They came in knowing nothing about our business or product and within a week gave us valuable advice. We will definitely work with dbSeer again."
Rick Spangler
CTO, Avail Technologies, Inc.